Bible: The Story of the King James Version
Unabridged Audiobook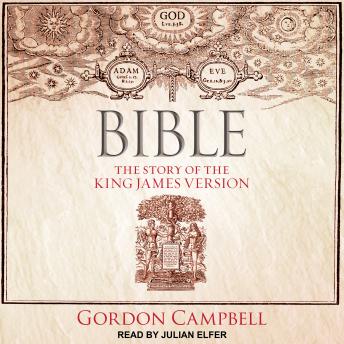 Duration:
7 hours 45 minutes
Summary:
This is a history of the King James Version of the Bible (known in Britain as the Authorised Version) over the four hundred years from its remote beginnings to the present day.

Gordon Campbell, expert in Renaissance literatures, tells the fascinating and complex story of how this translation came to be commissioned, of who the translators were, and of how the translation was accomplished. The story does not end with the printing of that first edition, but introduces the subsequent generations who edited and interacted with the text. The present text of the King James Version differs in thousands of small details from the original edition. Campbell traces the textual history from 1611 to the establishment of the modern text by Oxford University Press in 1769.

Attitudes to the King James Version have shifted through time and territory, ranging from adulation to deprecation and attracting the attention of a wide variety of adherents. It is more widely read in America today than in any other country, and its particular history in there is given due attention.

This volume helps to explain the enduring popularity of the King James Version throughout the world today.
Genres: