Sankofa: A Novel
Unabridged Audiobook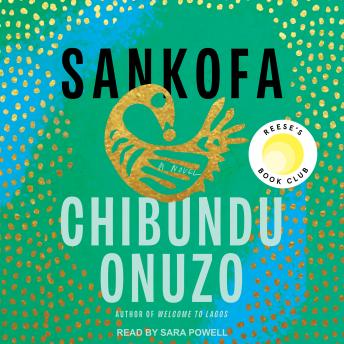 Duration:
9 hours 2 minutes
Summary:
The exhilarating story of a mixed-race woman who goes in search of the African father she never knew.

After years of being a daughter, a wife, and a mother, Anna finally has the time to wonder who she really is. But the only person who can tell her-her mother, the only parent who raised her-is dead.

Searching through her mother's belongings one day, Anna uncovers a few clues about her father, whom she never knew. Student diaries chronicle his involvement in radical politics in 1970s London, involvement that eventually led him to return to Africa, where he became the president-some would say dictator-of a small nation in West Africa. And he is still alive.

When Anna decides to track her father down, a journey begins that is disarmingly moving, funny, and fascinating. It raises universal questions of race and belonging, the overseas experience for the African diaspora, and the search for a family's hidden roots. Masterful in its examination of freedom, prejudice, and personal and public inheritance, Sankofa is a story for anyone who has ever gone looking for a clear identity or home and found something more complex in its place.
Genres:
1 of 1 people found this review helpful.