Scary Stories Collection for Children: Chilling Ghost Stories, Spooky Tales and Horror Story Book for Kids and Teens
Unabridged Audiobook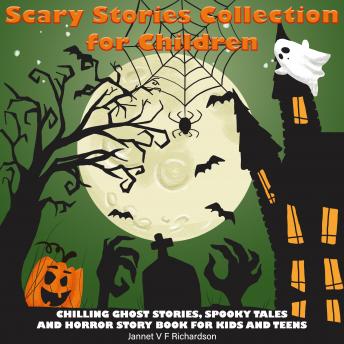 Duration:
2 hours 11 minutes
Summary:
Scary Stories Collection for Children audiobook contains six spooky stories. The list of stories include:


- The Mysterious Pink Dress
- The Mirror Cobalus
- The Skinny Whistler
- The Easter Nightmare
- The Horrid House
- The Science Freakshow

Please listen to this brief sample of one of the stories to help you decide whether the audiobook is for you.

All of our titles are available in major online book stores and libraries. Don't wait any longer. Get the full audiobook now!
Genres: