The Wild Lands
Unabridged Audiobook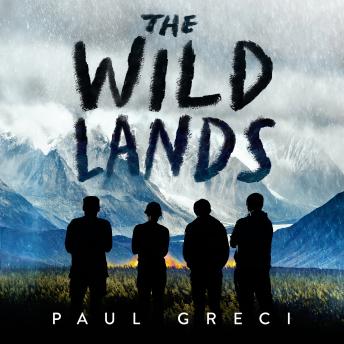 Duration:
9 hours 40 minutes
Summary:
Paul Greci's The Wild Lands is a pulse-pounding YA thriller full of shocking plot twists. It's the ultimate survival tale of humanity's fight against society's collapse.

Natural disasters and a breakdown of civilization have cut off Alaska from the world and destroyed its landscape. Now, as food runs out and the few who remain turn on each other, Travis and his younger sister, Jess, must cross hundreds of miles in search of civilization.

The wild lands around them are filled with ravenous animals, desperate survivors pushed to the edge, and people who've learned to shoot first and ask questions never.

Travis and Jess will make a few friends and a lot of enemies on their terrifying journey across the ruins of today's world—and they'll have to fight for what they believe in as they see how far people will go to survive.

An Imprint Book

"This fast-paced book contains all the hallmarks of a classic wilderness survival novel (deadly terrain, vicious predators, literal cliff-hangers) and the best of the postapocalyptic genre ... The author's decades of Alaskan wilderness experience is evident throughout ... A great high-stakes wilderness survival tale." —School Library Journal

"Heart-thumping suspense for readers who liked Rick Yancey's The 5th Wave."—Booklist
Genres:
2 of 2 people found this review helpful.

1 of 1 people found this review helpful.