Anne of Green Gables
Unabridged Audiobook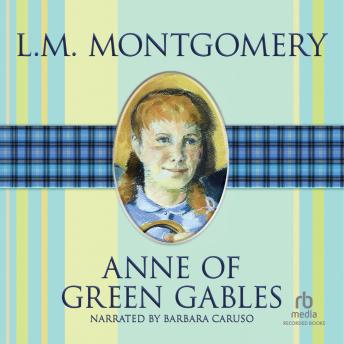 Duration:
10 hours 19 minutes
Summary:
The skinny, red-haired waif's expectant smile brightened up the entire length of the Bright River Station platform. The only living creature in sight, she waited
patiently, her legs dangling from the pile of shingles where she sat. Matthew Cuthbert knew all too well that his sister Marilla had expected the orphanage to
send a boy, but when he lifted the freckled, green-eyed little girl into the buggy, he sensed that life at Green Gables was going to be very different and, he hoped, much improved.

This endearing, heartwarming book has charmed generations of children and parents since it was first published in 1908. A classic of children's literature, Anne
of Green Gables has given the world the spunky, irrepressible little girl who Mark Twain hailed as "the most moving and delightful child of fiction since the immortal Alice."
Genres:
1 of 1 people found this review helpful.

1 of 1 people found this review helpful.