Cuba Story
Unabridged Audiobook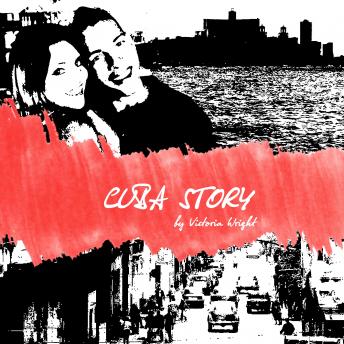 Duration:
0 hours 46 minutes
Summary:
A salsa dance inspired trip to Cuba converts to dangerous circumstances that prevent Tillia from returning home to Australia, painting an entirely different reality of Cuba as she tries to escape while learning the truth about the culture, romance and mystery of Havana.
Synopsis

A passionate and adventurous girl from Australia saves money all summer with a unique and romantic dream to travel to Cuba to dance in search of the best Salsa Dancers (Salseros) in the world.
She travels alone from Spain and arranges to stay in the centre of the city with a Cuban family and becomes truly intimate with the restrictive, socialist circumstances of Cuban life. Although she is well travelled and speaks Spanish, she encounters the complete opposite of what she had envisioned.
She becomes very ill and meets some characters that only leave her with feelings of a broken dream, with the exception of one handsome Cuban who gives her some medicine.
Things change when she meets an Australian couple and travels 6 hours to 'Trinidad de Cuba'. There she meets some journalists from the New York Times, recently arrived from Panama to write a story about the upcoming changes in Cuba and makes a deal with them. Shortly after she discovers she cannot access her bank account.
She finds herself with no money and no way back to the city. There is no internet access, phones, Western Union on Australian embassy and her new friends have moved onto Santa Clara.
Tilia struggles to find her way back to Havana and spends 6 weeks in Cuba without money risking everything to survive and try to get a flight home.
A true story of self discovery, survival and the tragedy of contrasting worlds.
Genres: