The Sister
Unabridged Audiobook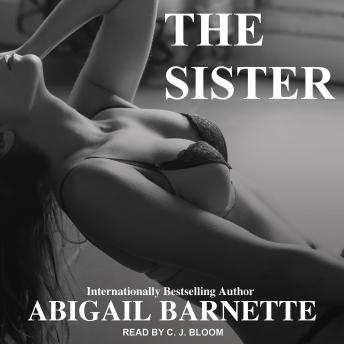 Duration:
10 hours 5 minutes
Summary:
Sophie Scaife finally feels like her personal life is on the right track. Her marriage to her devastatingly sadistic billionaire Dom, Neil Elwood, is as sexually adventurous as ever. Their relationship with their lover, the glamorous and rich El-Mudad ibn Farid ibn Abdel Ati, is growing closer. Even sharing guardianship of Neil's granddaughter with his ex is going smoothly.

But a trip to Sophie's hometown leads to a heartbreaking discovery, and she's forced to confront a family she never knew. When they ask her for a life-changing favor, she must choose between helping them and healing herself-unless she can find a way to do both.

While she navigates the unrelenting emotional pressure, long-simmering tensions come to a head in her professional life with dramatic consequences. Reconciling what her heart wants with fears for the future, Sophie must learn to let go of the past and embrace possibilities she never knew were options . . .

Contains mature themes.
Genres:
1 of 1 people found this review helpful.

1 of 1 people found this review helpful.